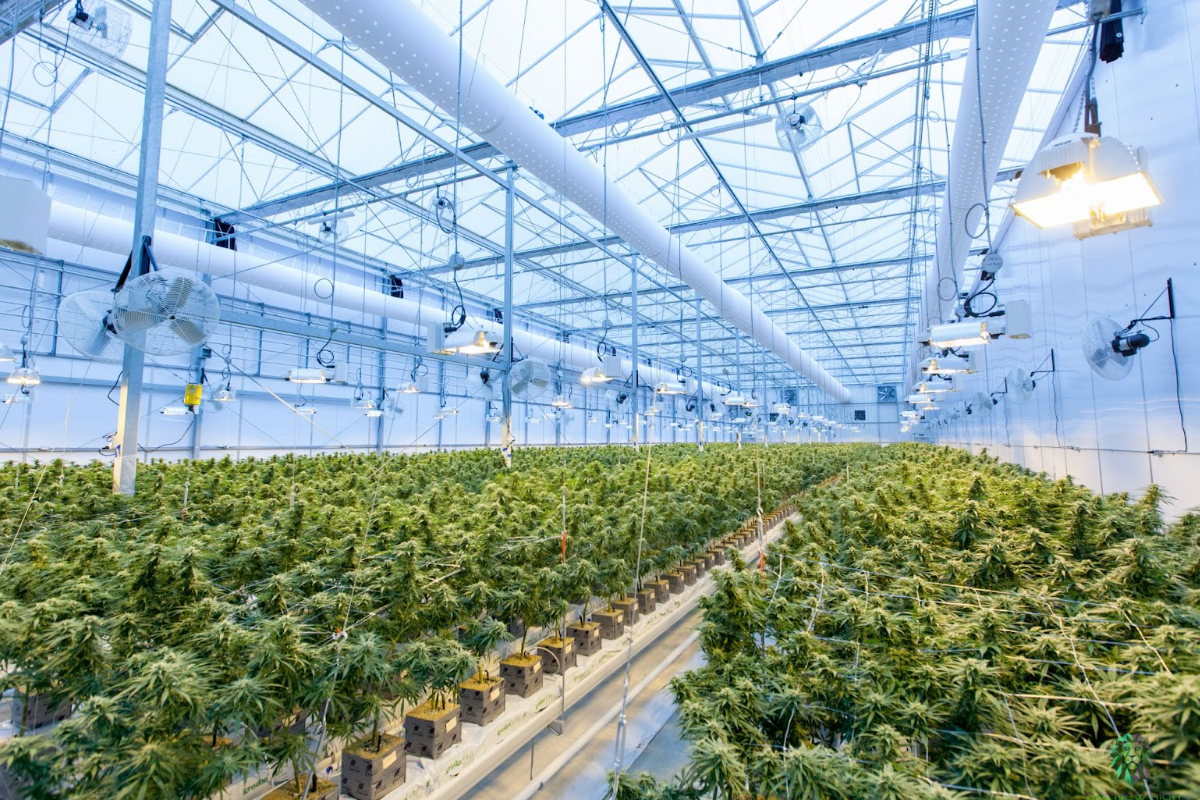 The world's largest legal weed market StateHouse Holdings Inc. STHZ STHZF quickly put himself in a leading position.
California, which has always been colloquially known as the heater, has recently strengthened its position in the global market It will generate $5.2 billion in legal sales in 2021. StateHouse is California's largest publicly traded vertically integrated cannabis company.
Is the StateHouse on the rise?
StateHouse was created through the merger of four pioneering California cannabis companies: Harborside, Loudpack, Urbn Leaf and Sublime. The acquisitions of Urbn Leaf and Loudpack were completed in March and April 2022, respectively, and significantly increased StateHouse's footprint across the state.
StateHouse is focused on expanding the number of retail stores. It recently announced the opening of new retail stores in San Francisco and Grossmont, California, while acquiring full ownership of its Seaside, California store in May 2022.
Following the three acquisitions, StateHouse's priority was integration. The company said it completed the first phase of the integration in June 2022, resulting in $10.3 million in annual cost savings. It is currently working on additional measures that are expected to result in additional annual savings of $8-10 million. All told, between the recent StateHouse acquisitions and cost optimization, the company is poised for continued growth.
https://www.youtube.com/watch?v=hJxEjYDW-rE
Vertical integration, optimization and risk management
StateHouse has vertically integrated cultivation, manufacturing, distribution and retail operations. The company owns it two growing and harvesting farms, one main manufacturing facility, four distribution centers and 15 retail stores, including one in Oregon.
The vertical integration model theoretically allows a business to produce its products at a lower cost while having greater opportunities to implement cost-saving measures throughout the value chain. Overhead costs are minimized and a vertically integrated cannabis company has greater control over product quality, production and distribution efficiency, and shelf access. It can also respond more quickly to consumer needs. If the Dime bag The brand is having a moment, StateHouse can mobilize production quickly and more efficiently to meet consumer trends.
StateHouse can be a solution in a fragmented market
Although California is the largest global cannabis market, the state's legal weed industry has a hard time competing with its illegal counterpart. Local government resistance, high taxes and competition from unlicensed businesses have been confirmed disadvantageous for registered, legal companies. The market is highly fragmented and a lot of potential remains untapped. StateHouse is confident that its size, access to proven capital and vertical integration provide it with a unique opportunity to acquire assets and market exposure across the cannabis value chain.
This post contains sponsored advertising content. This content is for informational purposes only and does not constitute investment advice.
Featured Photo: Richard T on Unsplash